The following chart gives a brief overview of what size back-up generator is needed to run house hold electrical needs.
An Arc Electric Inc. electrician can further elaborate on your personal wants and needs.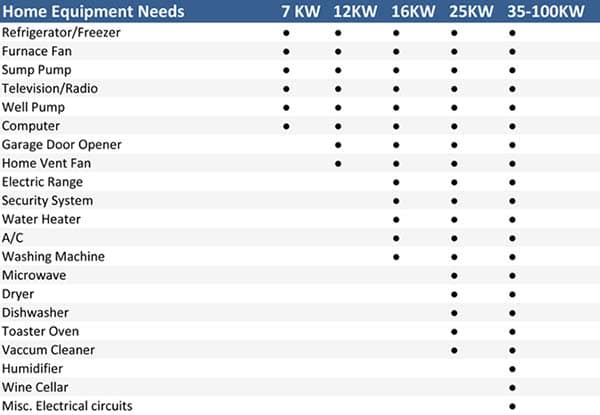 A back-up generator can offer the following benefits in an emergency situation:
Keep the lights on

Stay comfortable by supplying power to your heating/cooling system

Keeps your home security system armed

Keep perishable foods frozen or refrigerated


Keeps your sump pump & well pump running

Keep a TV and/or Radio on to stay up to date on storms/outages

Home Generator Installation – FREE ESTIMATE
When the power goes out, be the envy of your neighbors, call Arc Electric Inc. today for a free estimate on your new Home Generator installation.